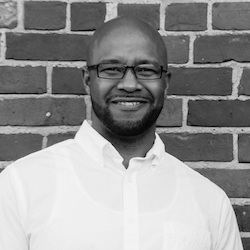 Darian is the founder and Executive Director of Cohesion. He has served in leadership positions in urban development work since 1999. Through these roles, he has developed partnerships with leaders in universities, the public school system, and the juvenile justice system. He has traveled the world in support of indigenous leaders working in community development in Guatemala, Haiti, Dominican Republic, Uganda, Zambia, and South Africa.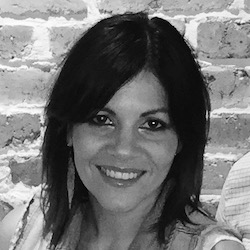 Yolanda is a seasoned urban community organizer and advocate who focuses her efforts on the day-to-day operations of our organization. She is dedicated to optimizing the impact of existing community programs and resources, ensuring the efficient functioning of vital services at the grassroots level. Previously, she served as a program coordinator for the Weed and Seed Youth Coalition, a key component of the City's Community and Economic Development Department. In this pivotal role, Yolanda spearheaded the coordination of federal, state, and local social services, fostering collaboration between the private sector and community initiatives.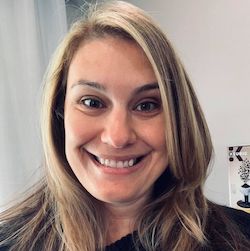 Amanda is an education training consultant, administrator, and author with 15 years of experience in the field of education. She currently teaches at Lehigh University while pursuing a Master's Degree in Community and Trauma Counseling. She is the author of I Am Worthy, Loved, and Valued, a children's book which inspires students to build resiliency and positive affirmation about their worth. Amanda loves reading, writing, dancing, traveling, and building connections with people from all over the world.
Taressa is an HR leader with experience as a strategic business partner, change agent and people champion, guiding leaders in people strategy, culture and engagement. She received her Masters in HR Management from Moravian College and is currently an HR Director at the Coca-Cola Company. She has a passion for social justice and providing young people with an outlet to be heard, supported, and empowered. She has served nonprofit organizations by providing creative arts classes and developing a self-esteem program for girls.
Jenna is a graduate of Allentown School District who understands the importance of community involvement in building strong, vibrant neighborhoods and schools. She holds a Bachelor of Science in Criminal Justice and Psychology from Cedar Crest College and a Masters in Educational Leadership from Lehigh University. Jenna led the award-winning HYPE Youth Media program and has held leadership roles in higher education focused on diversity, equity, inclusion, educational access, and student success. Jenna and her husband have four sons.
Marc is the executive director of New Bethany Ministries and lives in Bethlehem. He carries 15 years of non-profit leadership, including United Ways at Metro Chicago and Greater Lehigh Valley. A champion for housing and food security issues, he works together with local partners to solve critical social issues. Prior to working with nonprofits, Marc taught Sociology at Loyola University Chicago. He is married to Sarah Andrew, a Bethlehem area attorney, and their family enjoys hiking, bicycling, and supporting local community events and festivals.
Ms. Castro joined Acadia in 2015 and was named to the Acadia senior executive team as Chief of Staff in 2022. Prior to her current role, she was a Divisional Director of Business Development, where she worked extensively on the development of joint venture partnerships. She also served as the Director of Business Development at Acadia's Belmont Behavioral Hospital in Philadelphia. Angela grew up on the south side of Allentown in Cumberland Gardens, and her family eventually moved to 2nd Street. She is a graduate of Dieruff High School and Cedar Crest College.
Emmanuel joined the United States Army in 2014 and has been a Human Resources Officer since 2018. He graduated from East Stroudsburg University with a Master's Degree in Organizational Leadership and a Bachelor's in Business Management and Entrepreneurship. He adds tremendous value to the organization related to his experience in HR, business management, and accounting and his passion for empowering youth. He has worked as a District Manager at ADP, helping small businesses manage their finances and benefits. He is married to Ciara, and they have two children.
Richard was born and raised in Allentown and grew up in the First Ward. He graduated from Dieruff High School and served in the United States Air Force. Following his military service, he attended Cedar Crest College for paralegal studies and studied finance at Strayer University. He worked as a financial advisor with American Express, worked with Wells Fargo as a small business banker, and served as a regional manager at PNC Bank. He is the founder of Benson Landscaping & Benson Property Management.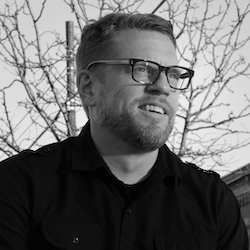 Bill has served in leadership roles in urban community development work since 1994 and has his master's degree in social and civic entrepreneurship. He founded Lemonade International in 2008 and served as its executive director for nine years. He has also served as Director of Strategic Development at Zoe Empowers, and as Chief Relationship Officer at Restore NYC. Bill leads Groundswell — a consulting and branding agency that works with nonprofits and justice-seeking organizations.